December 7, 2017
On December 7th 2017, members of our volunteer committee had the opportunity to work on a Habitat for Humanity home, the new home of Ibrahim and Maryan. We learned how families are chosen to become home owners, the hours they have to put in themselves working on other homes as well as their own. The home we worked on was originally a duplex on 41st street that had been converted into a beautiful 6 bedroom home for the family of 10. Our tasks were finishing work, which involved caulking, filling nail holes with putty, cleaning windows, putting up the address sign on the exterior, touch up painting etc. Our group consisted of The Property Manager at Layton Grove and Gardens, Southgate, Woodland Court, The Franklin and the Assistant and Property Manager at Parkview Apartments..
On January 25th, Property Managers had the pleasure of going to the dedication ceremony and see the family get the keys to their new home. The event was celebrated by volunteers, alderman, neighborhood services, and of course member of Habitat for Humanity. The home was blessed in a prayer circle and the family thanked everyone for helping in the build.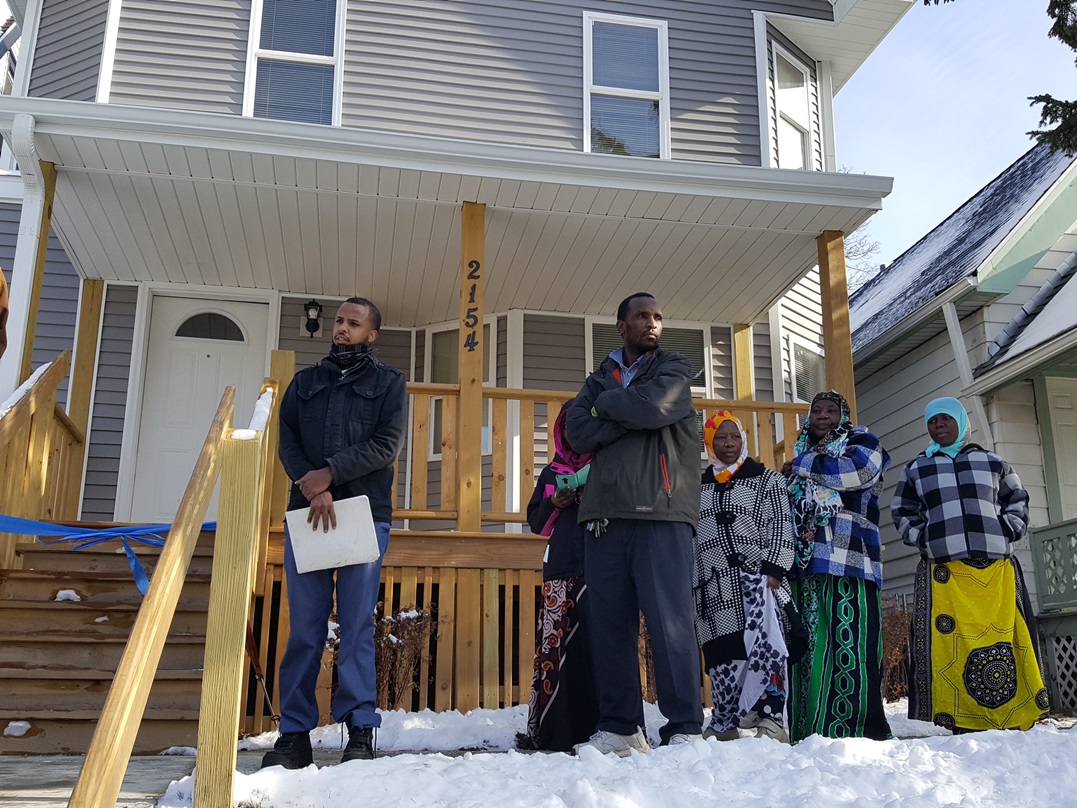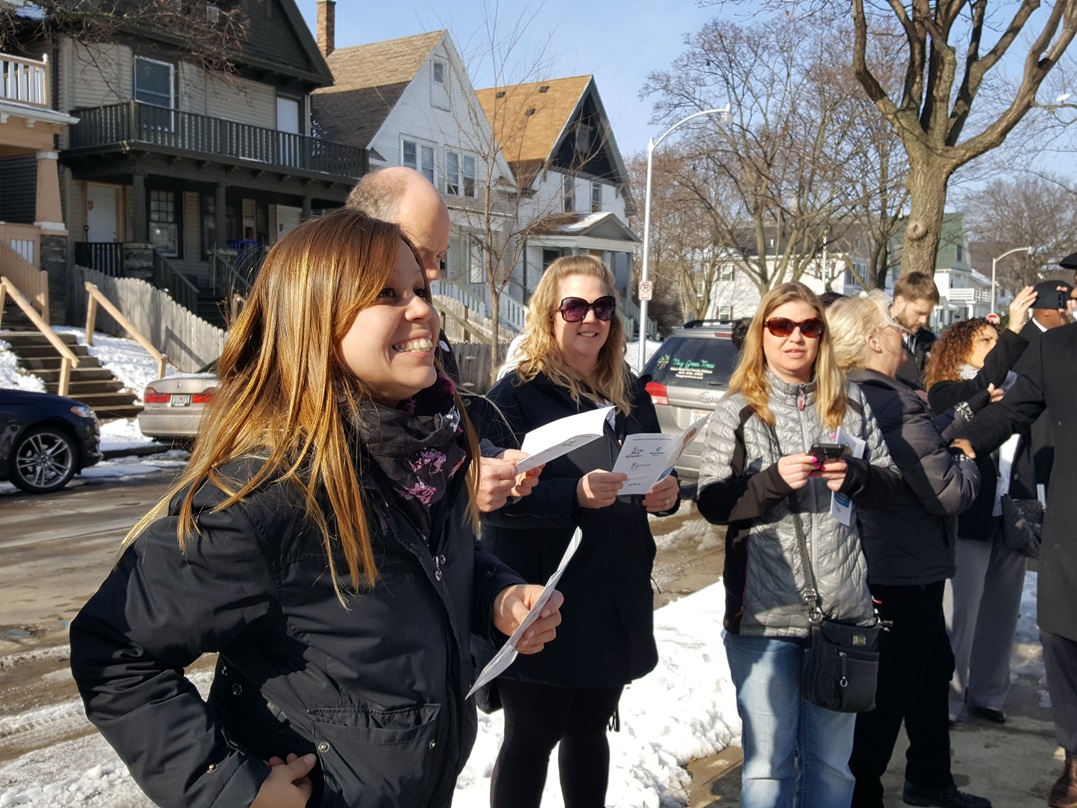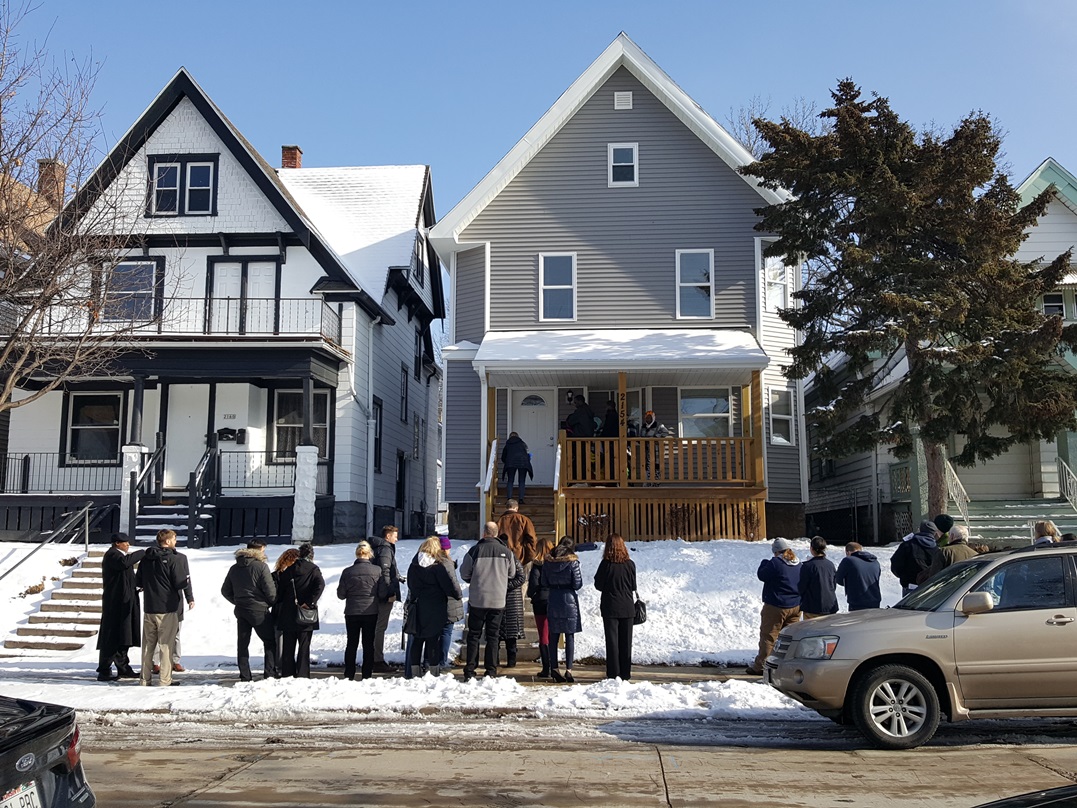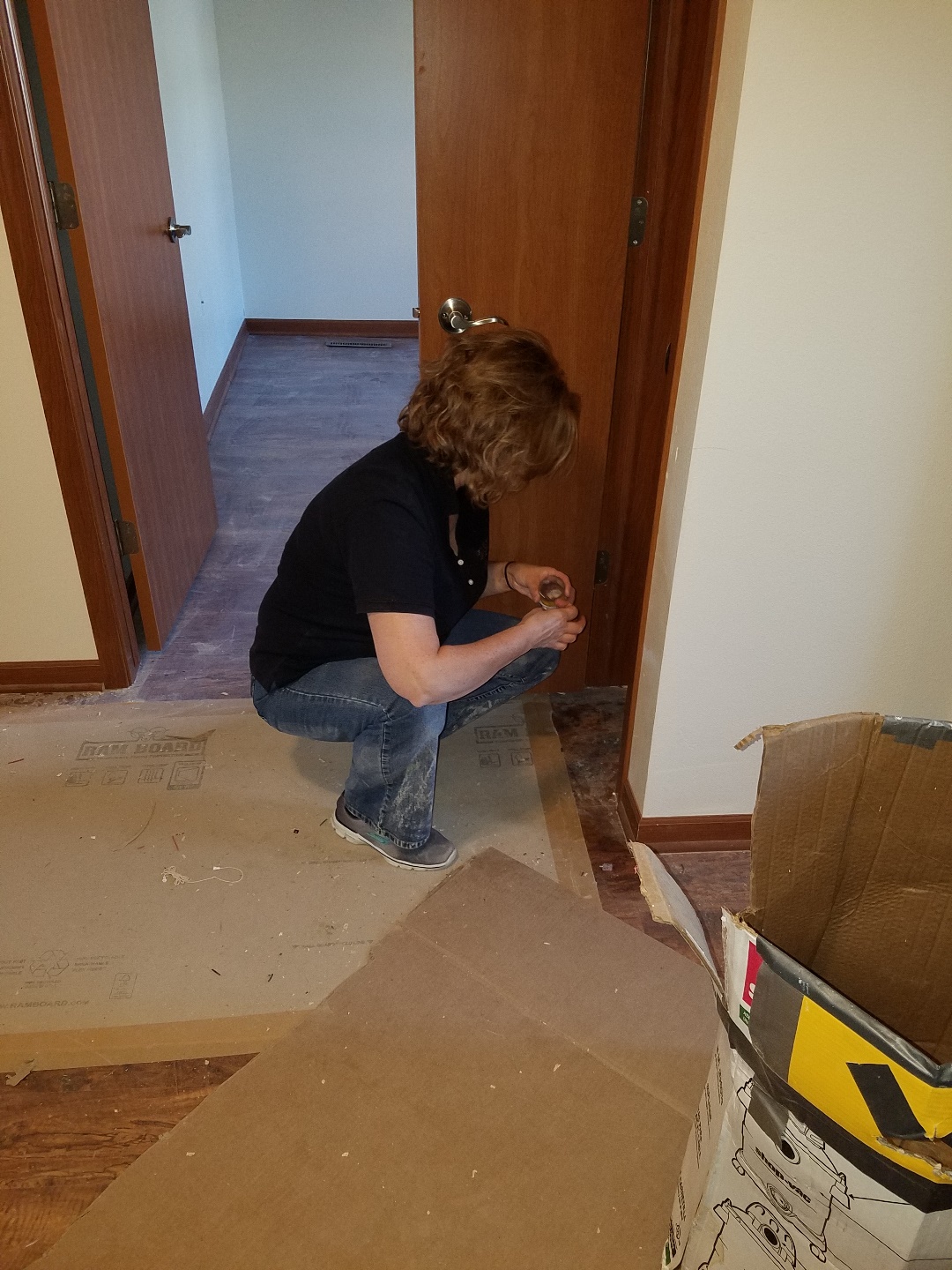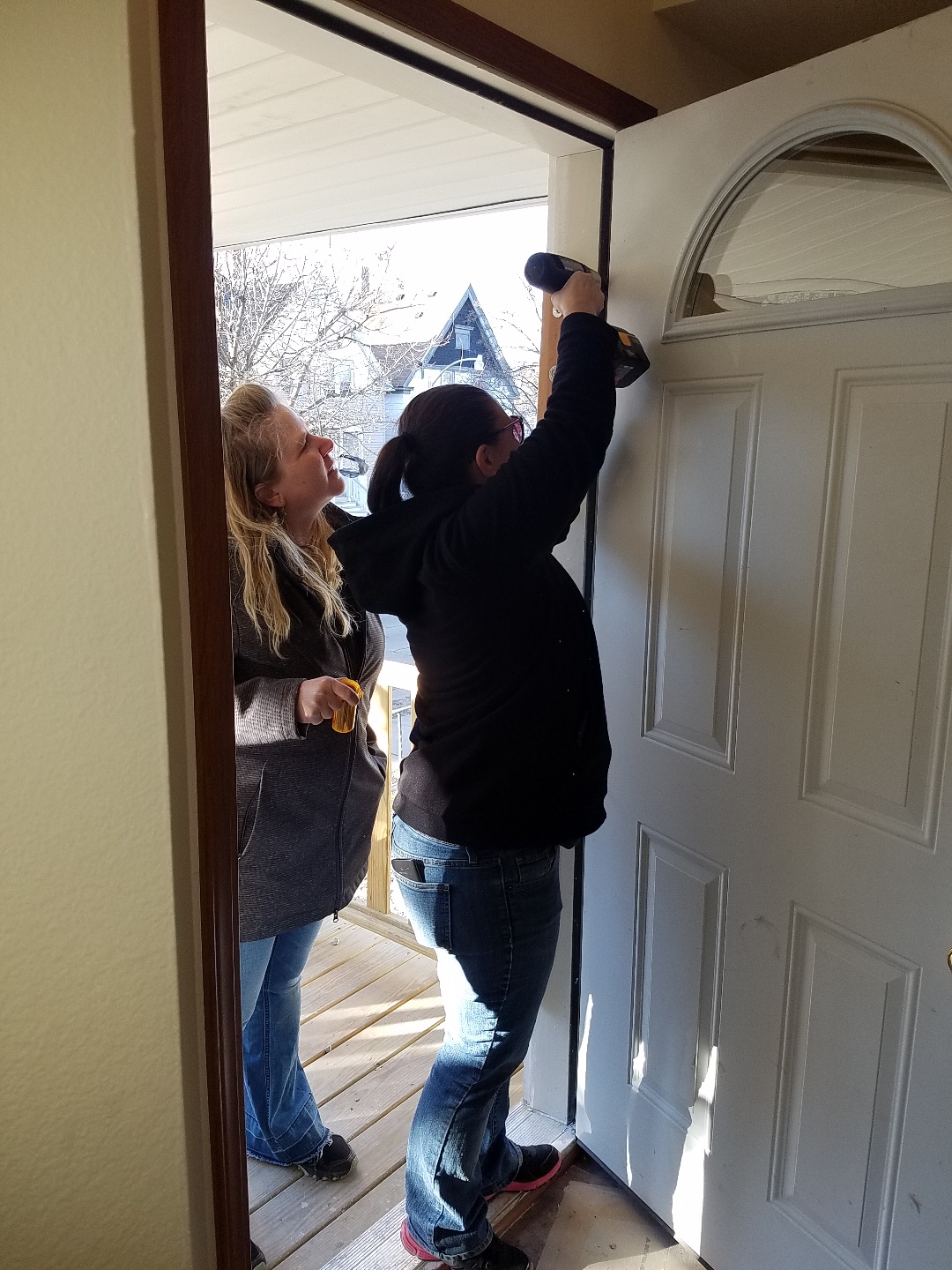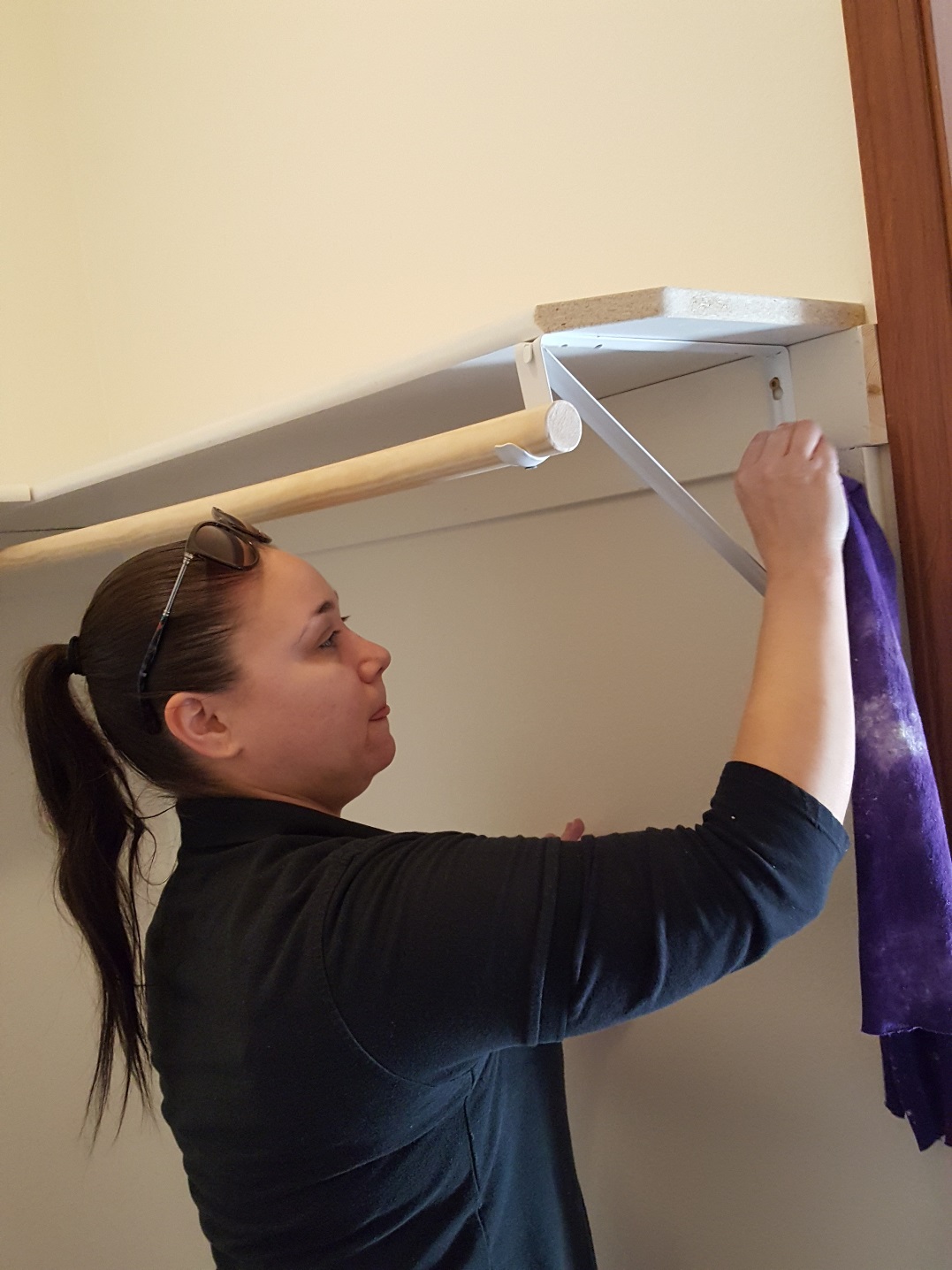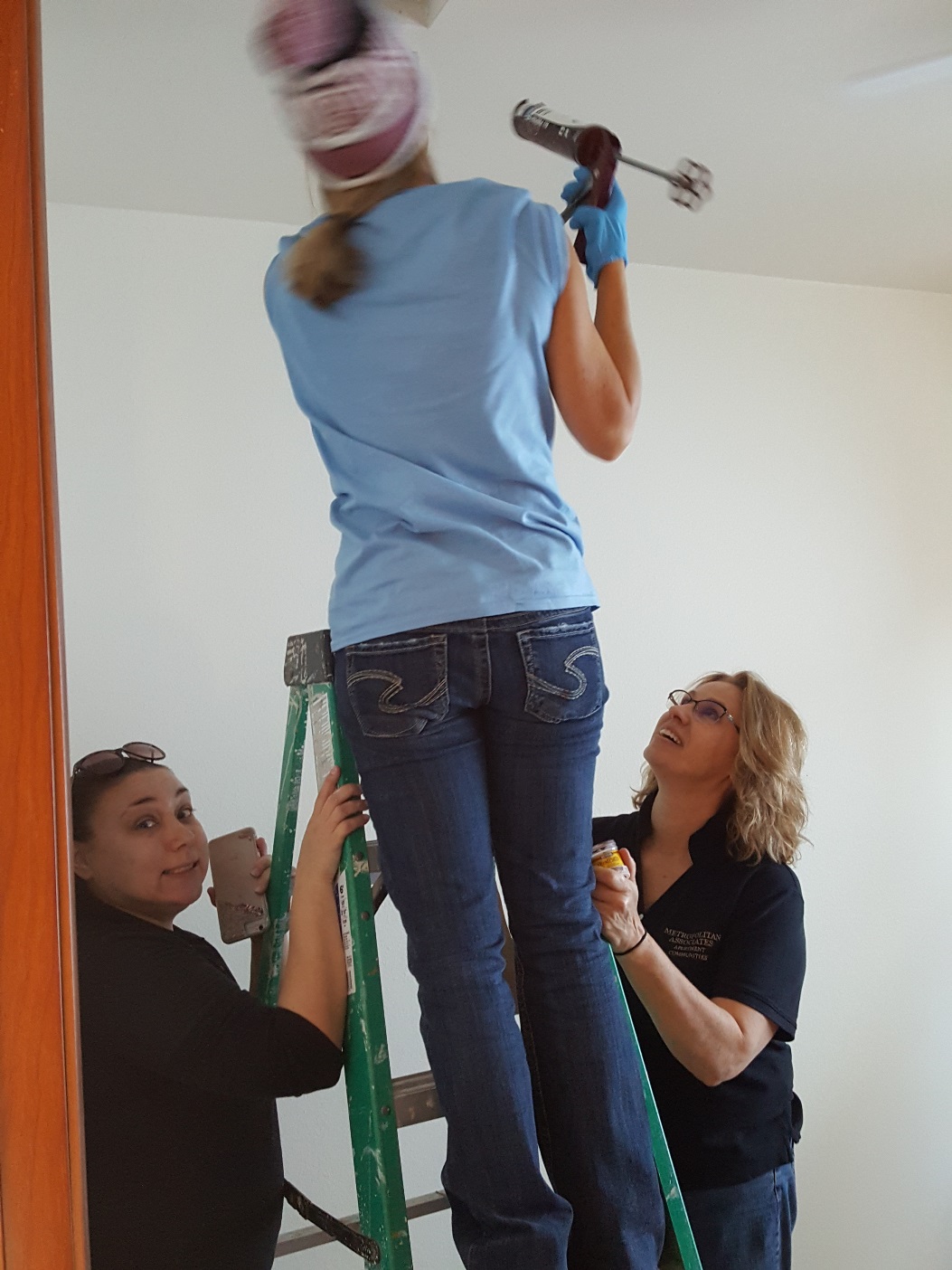 To learn more about Habitat for Humanity and to donate or volunteer, visit their website.